Stewart / MacKay
MacKay / Cameron
Cameron / Stewart
Course Scorecard
Thistle Golf Club is an exclusive golf club with 27 magnificent golf holes. Each nine holes presents a unique challenge, while providing stunning vistas with beautifully manicured tees, fairways and greens. View the course scorecard below for yardage, par and handicap information.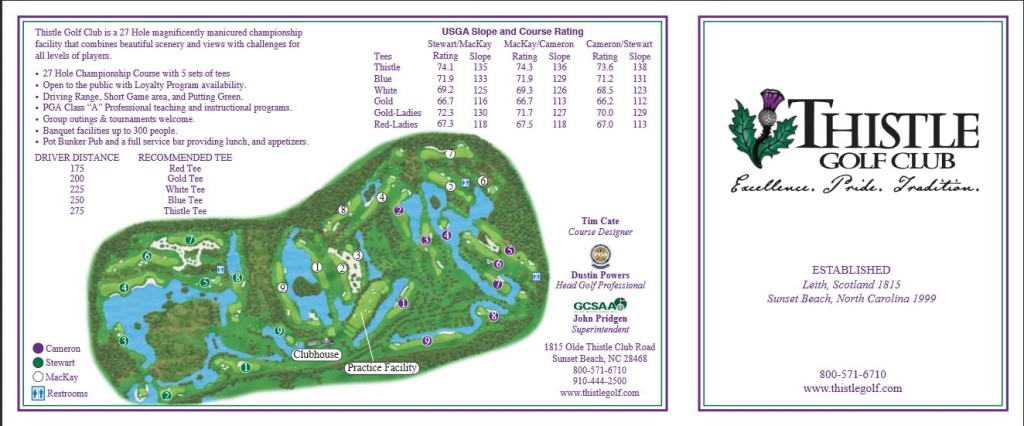 Book your tee time today to experience Thistle Golf Club.
Book early to save $$$!